Amazon published a letter to the Biden administration signaling their support for the "100 million shots in 100 days initiative" in relation to the virus vaccine.  The letter, signed by Amazon Worldwide Consumer CEO Dave Clark, is rather puzzling considering the vaccine has been around for at least the past month or two… (CONTINUE READING / SOURCES: http://bit.ly/3bZAEPn)
The statements, views and opinions expressed in this column are solely those of the author and do not necessarily represent those of The Duran.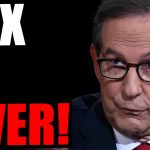 FOX Is OVER! Completely IMPLODING As They Fawn Over Biden Inauguration… Complete JOKE!