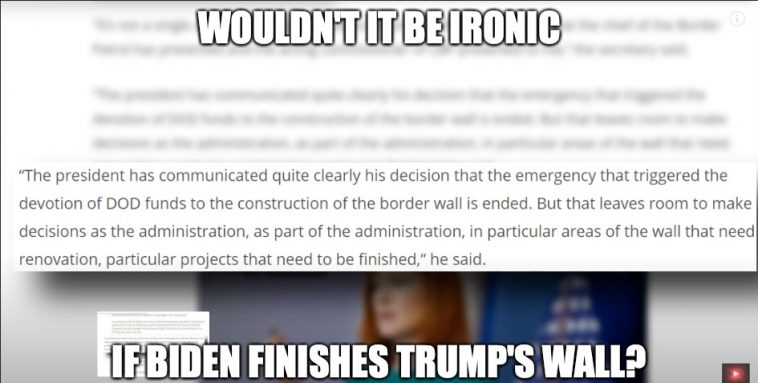 This is a breaking story from Dr. Steve Turley, suggesting that the wall construction which Joe "Imposter" Biden stopped may indeed be resuming as a measure to deal with the massive surge in illegal immigration that started when it became known that this feeble pushover was going to be living in the White House.
Let's see what happens.
The statements, views and opinions expressed in this column are solely those of the author and do not necessarily represent those of The Duran.
USTrumpTexasMexicoborder wallborderillegal immigrationBidenMayorkasBorder crisisimmigrant