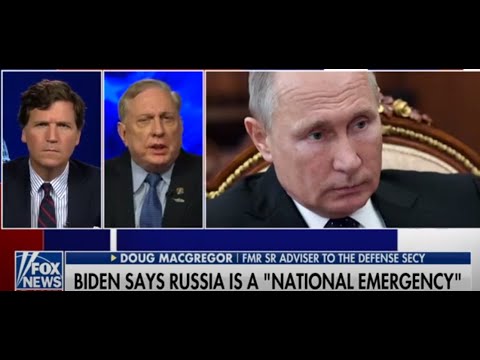 See video. Although Colonel Douglas Macgregor is a regular guest with Tucker Carlson Today, his excellent YouTube channel does not get as much exposure it should. Dear Duraners, let us boost his channel, subscribe, and share his videos.
Below you can see that he is blasting the Biden administration for creating an enemy of Russia, provoking confrontation, complete stupidity.
Kristian Kahrs describes himself as a former NATO aggressor and warmonger in Kosovo, turned into a warrior for peace, democracy, and freedom of speech. Kristian is a Norwegian living in Belgrade, Serbia, and there is more about him on his website ohrabrenje.com, the Serbian word for encouragement, where you can sign up for his newsletter. Also, follow Kristian on Gab, Telegram, Parler, and VK.
The statements, views and opinions expressed in this column are solely those of the author and do not necessarily represent those of The Duran.