Summary:
Norway struggles to ease vaccine fears
Cuomo moves to buy jabs directly from Pfizer
Germany moves to extend lockdowns
UK says lockdown rollbacks could start in March
WHO slams global "me first" approach to vaccines
* * *
With US markets closed for the MLK DAY holiday on Monday, the world's attention is turning to Europe and Asia, as Chinese authorities see another surge in cases and a batch of Moderna-made COVID jabs has been linked to an unusually large number of "adverse" health reactions.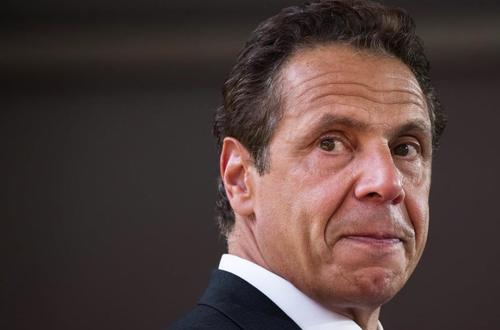 In Norway, health authorities are seeking to ease safety concerns raised by the death of some elderly patients after they were vaccinated against COVID-19, with the government claiming there's no evidence of a direct link. The initial reports raised alarm as the world stays on alert for more signs of the vaccine-related complications, particularly for elderly patients in nursing homes.
But perhaps the biggest COVID-related news out of the US on Monday was Gov. Andrew Cuomo announcing during a midday press briefing that he would be seeking a way to circumvent the federal government in the state's purchase of vaccines.
The CDC expanded eligibility to more than 7MM New Yorkers last week, but the government hasn't increased – and, according to Cuomo, in some cases it has decreased, but has not increased, and in some cases decreased – the supply to states, Cuomo said Monday at a press conference. New York state will receive 250K doses this week, 50K fewer than last week. At that rate, it would take seven months to inoculate those eligible, he said.
No state has ever purchased vaccines directly from the producer, but "my job is to pursue every avenue," the governor said during the briefing. Cuomo said the state will give fewer or no new doses to health-care facilities that are slow to administer the vaccine, while facilities that move them more quickly will get more doses.
— Andrew Cuomo (@NYGovCuomo) January 18, 2021
He pointed to a wide disparity of administration, with many places using all of their allotment while others have distributed 20% to 50%.
Cuomo also accused DHHS and Secretary Alex Azar as deliberately breaking its word regarding the vaccines.
I'm demanding @HHSGov Secretary Alex Azar explain his false claim that reserve vaccine doses would be shipped to states—when in fact the fed gov had ALREADY distributed all of those doses and will not be increasing the supply. pic.twitter.com/71uIx2FOq6

— Andrew Cuomo (@NYGovCuomo) January 18, 2021
Though the headlines got buried in the flood of news, Cuomo also announced that the Empire State's positivity rate has fallen since the holiday season.
👍The good news:

New York's test positivity rate has gone down from the post-holiday high.

⚠️The bad news:

The contagious UK strain is here in NY. This strain and others pose a serious risk to the hospital system & all NYers.

Wear a mask! pic.twitter.com/pgG5Plm3Uf

— Andrew Cuomo (@NYGovCuomo) January 18, 2021
While the UK announced earlier that its total vaccinations have nearly reached 5MM people vaccinated while raising the possibility that the lockdown measures could be rolled back as soon as March, Germany announced over the weekend that it would likely extend lockdown measures until at least mid-February and may impose a nighttime curfew in coronavirus hot spots, as the "mutated" COVID strain continues to be used like a boogeyman by governments seeking to justify more lockdowns (and not just in Germany).
Merkel and state premiers are expected to decide on the latest strategy to stem the spread of the disease during a video call on Tuesday, after talks were moved forward from Jan. 25.
Finally, the head of the WHO, Tedros Adhanom Ghebreyesus, is re-upping warnings about inequality tied to vaccine access, proclaiming Monday that the the world's "me first approach" is leaving the "poorest and most vulnerable people in the world" at serious risk of not having access to the top vaccines (ie, the vaccines produced by Moderna and the Pfizer-BioNTech).
Because of this, "the world is on the brink of a catastrophic moral failure" and the "prospects for equitable distribution of COVID-19 vaccines are at serious risk." Ghebreyesus urged nations around the world to share doses of the vaccines "more fairly." Meanwhile, Beijing is once again refusing to let WHO investigators see or investigate anything related to the outbreak of the virus in Wuhan, as word leaks that the State Department has found new evidence that the outbreak was caused by a leak from a lab, a theory that ZeroHedge was once banned from Twitter for allegedly sharing.