A longstanding theory about Jeffrey Epstein and how he amassed over a half-billion dollars contends that he was running a high-classblackmail operation, in which powerful men were lured into having sex with underage women.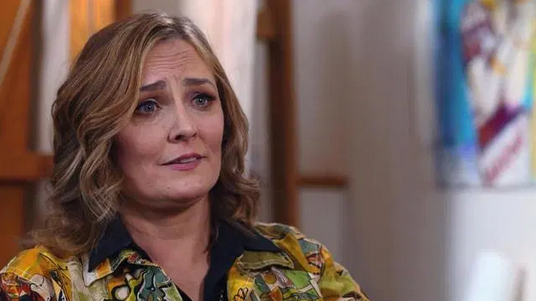 According to accuser Maria Farmer, Epstein's New York mansion – (which was reportedly "stocked with young female "masseuses"" and "A discreet room with massage table, lubricants and, no doubt, cameras stood ready off the main lobby") says the Manhattan home was under constant CCTV surveillance and had a "media room" on the first floor, according to an interview with CBS This Morning (via The Sun).
The now 49-year-old told CBS This Morning how Epstein's' home was under constant TV surveillance.

She told co-host Anthony Mason how Epstein showed her the 'media room'.

Maria said: "The main thing he did when I walked in and thought was interesting, he showed me where the men monitoring everything were.

"So if you're facing the house, there's a window on the right that's barred – that's the room, the 'media room' is what he called it.

"And so there was a door that looked like an invisible door with all this limestone and everything and you push it and you go in and I saw all the cameras.

She then points to how she remembers the televisions were stack on top of each other.

Maria said: "What it was – was like old televisions basically, like stacked."

"They were monitors inside this cabinet and there were men sitting here and I looked on the cameras and I saw toilet, toilet, bed, bed, toilet, bed.

"And I was like I'm never going to use the restroom here and I am never going to sleep here." –The Sun
Later in the interview, Farmer said that Prince Andrew – who just retired from public life (again) is "revolting and disgusting" after watching his disastrous BBC interview.
"I would like to know why is his memory so poor? Does he really believe that we can think that at his age he forgets these things?" she said of the Duke of York.
Meanwhile, Prince Andrew's ex – Lady Victoria Hervey, 43, told Good Morning Britain that after staying at Epstein's mansion she thought there were hidden cameras watching.
"I actually didn't come across any of the other girls staying at the apartments but I felt uncomfortable staying there," she said, adding "I cut my trip short and felt I was being watched, there were hidden cameras and I left after about 10 days and moved in with a friend of mine."
Epstein died in prison after his July 6 arrest on charges of sex trafficking minors in Florida and New York. He has been accused by dozens of women of sexual abuse, many of whom were underage at the time.