Citing vast shortages of medical supplies and pharmaceuticals due to US-led sanctions, Iran is urging IMF relief as it battles coronavirus to the tune of $5 billion. 
Days ago Iranian Foreign Minister Javad Zarif accused President Trump on Twitter of "maliciously tightening US' illegal sanctions with aim of draining Iran's resources needed in the fight against Covid-19 — while our citizens are dying from it." Now he's urging immediate emergency aid:
Iran has asked the International Monetary Fund (IMF) for emergency funding to help it fight the coronavirus outbreak, which has hit the Islamic Republic hard, Foreign Minister Mohammad Javad Zarif said in a tweet on Thursday.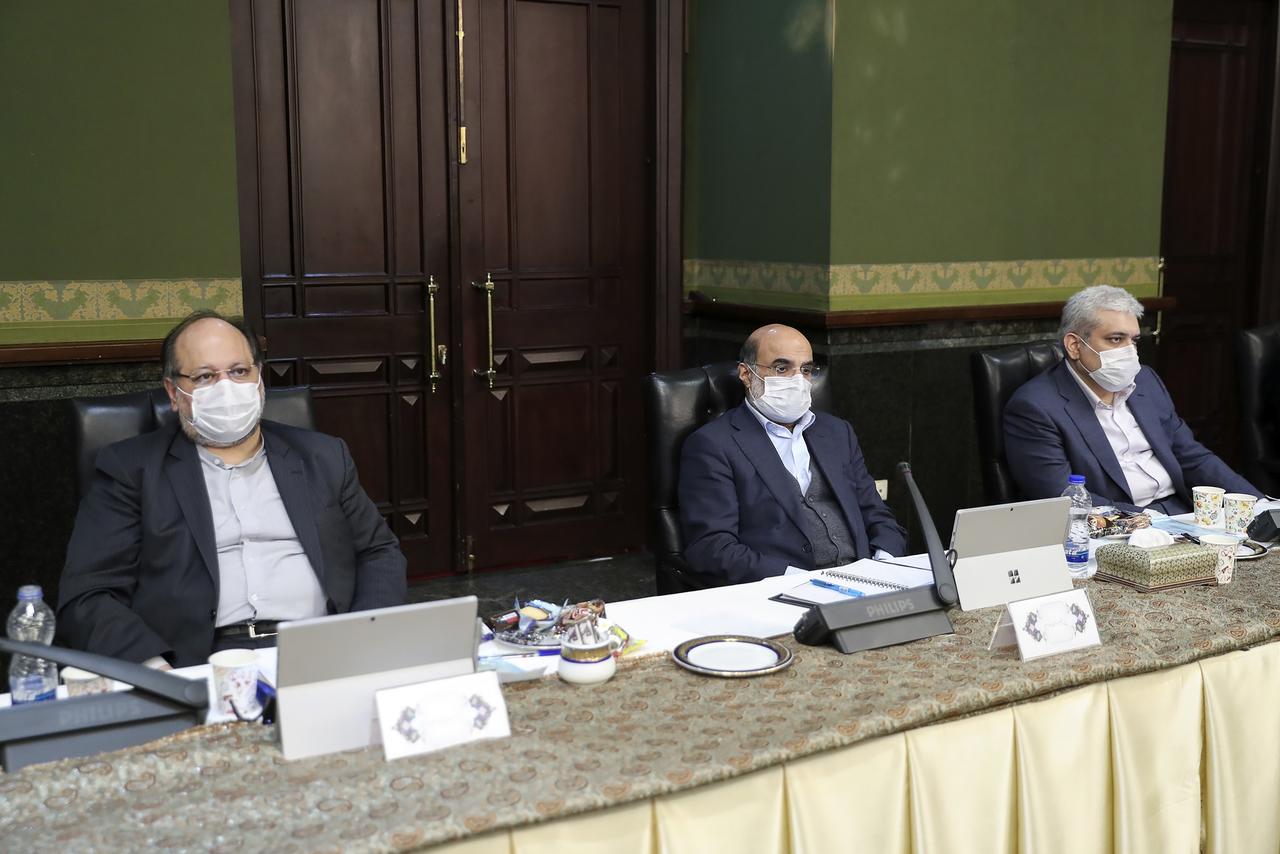 As Reuters reports Thursday, Iran's Central Bank chief Abdolnaser Hemmati revealed in a social media post that "in a letter addressed to the head of IMF, I have requested five billion U.S. dollar from the RFI emergency fund to help our fight against the coronavirus".
And Zarif in a follow-up message noted that IMF managing director, Kristalina Georgieva, "has stated that countries affected by #COVID19 will be supported via Rapid Financial Instrument. Our Central Bank requested access to this facility immediately."
URGENT

Iranian care personnel are courageously battling #COVID19 on frontlines

Their efforts are stymied by vast shortages caused by restrictions on our people's access to medicine/equipment

Most urgent needs are outlined below

Viruses don't discriminate. Nor should humankind pic.twitter.com/GpXCbsh001

— Javad Zarif (@JZarif) March 12, 2020
Iran remains among the top outbreak epicenters outside China, as cases spike in the Middle East.
Per new reports confirmed cases in the region have pushed well past 10,000, with most in the Islamic Republic:
A slew of new coronavirus infections pushed the number of cases in the Middle East well past 10,000 on Thursday – and many of those infected are linked to Iran.

The Islamic Republic government, which said more than 360 people have died and about 9,000 are infected by the virus, has increasingly come under fire, accused of underrepresenting the impact of the virus on its people.
Per the AP, the death toll has reached 429 as of later in the day Thursday and is expected to climb further.
But at this point the true numbers of infected in Iran are widely believed to be well into the multiple tens of thousands, as the country's ill-prepared and severely short-on-supplies health system is overwhelmed. 
Zarif concluded his latest appeal for emergency IMF aid by saying, "Viruses don't discriminate. Nor should humankind."