Despite the US sanctions and propaganda war against Iran continually heating up since the hot summer of 'tanker wars' and September's Saudi Aramco attacks blamed on Tehran, it appears there's still some behind the scenes diplomacy happening, or at least indirectly via European mediation. 
The White House on Saturday celebrated the release of Xiyue Wang, a Chinese-American graduate student detained in Iran since 2016, in a statement. "After more than three years of being held prisoner in Iran, Xiyue Wang is returning to the United States," Trump said just after Wang was handed over to US authorities in Switzerland. 
The release was secured through a prisoner swap with Tehran, with the negotiation of the Swiss as a 'middle man'. In return the US released Iranian scientist Masoud Soleimani.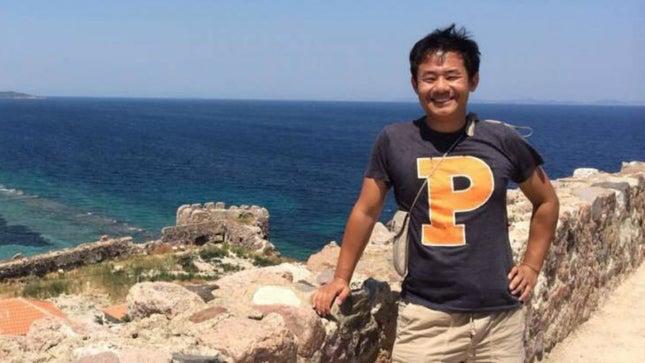 The Iranian scientist had been arrested by US authorities a year ago on charges of violating trade sanctions against Iran, but was reportedly expected to be released soon. 
As for the American graduate student, he was a Princeton University scholar who while researching Iran's Qajar dynasty for his Ph.D. inside the Islamic Republic was arrested August 2016.
After being sentenced to ten years in prison on charges of "spying" he was held at Tehran's notorious Evin prison, where the country holds high profile political prisoners. 
The indictment and trial records had been kept secret, given Princeton had issued a public statement saying it was prevented from obtaining any information on the case. 
Glad that Professor Massoud Soleimani and Mr. Xiyue Wang will be joining their families shortly. Many thanks to all engaged, particularly the Swiss government. pic.twitter.com/1TeZUL0CDG

— Javad Zarif (@JZarif) December 7, 2019
The Iranian side was also celebratory on Saturday, with Iran's foreign minister seen personally escorting Professor Massoud Soleimani back home.
Trump announced of the rare prisoner exchange, "We thank our Swiss partners for their assistance in negotiating Mr. Wang's release with Iran." He added, "The highest priority of the United States is the safety and well-being of its citizens. Freeing Americans held captive is of vital importance to my Administration, and we will continue to work hard to bring home all our citizens wrongfully held captive overseas."
And Secretary of State Mike Pompeo said separately, "We continue to call for the release of all U.S. citizens unjustly detained in Iran." He also gave rare acknowledgement that "Tehran has been constructive in this matter."