After previously finding herself stuck in the wrong place halfway around the world when the United Nations moved its global climate meeting from Chile to Spain, young climate activist Greta Thunberg is running a little late to the Madrid 25th Conference of the Parties to the UN Framework Convention on Climate Change (COP25).
Though lacking in creating the same guilt-laced "terror" and panic-laden atmosphere that Greta has proved herself capable of, there was still plenty of climate apocalypse fear mongering during Monday's opening remarks to kick off the conference sans Greta. UN secretary-general Antonio Guterres declared "the point of no return is no longer over the horizon".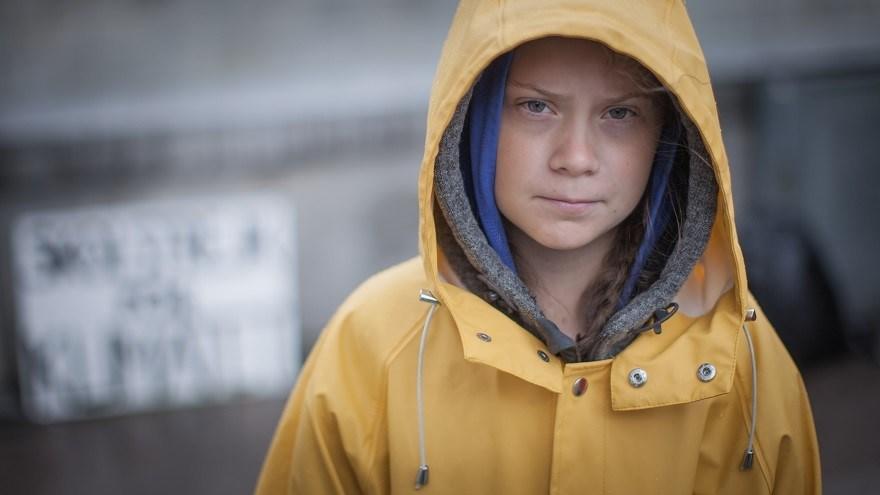 Guterres warned that, "In the crucial 12 months ahead, it is essential that we secure more ambitious national commitments — particularly from the main emitters — to immediately start reducing greenhouse gas emissions at a pace consistent to reaching carbon neutrality by 2050."
"We simply have to stop digging and drilling and take advantage of the vast possibilities offered by renewable energy and nature-based solutions," he added, though the aging bureaucrat's words certainly won't go viral as he can't work in a tirade or the same level of emotive guff about being forced to miss school.
Speaking of Greta, she's expected to arrive Tuesday after hitching a boat ride across the Atlantic with an Australian sailing couple. 
I expect a clear demonstration of increased #ClimateAction ambition & commitment out of #COP25. Leaders of all countries need to show accountability & responsibility. Anything less wold be a betrayal of our entire human family and all generations to come. pic.twitter.com/jnKjMRYRmI

— António Guterres (@antonioguterres) December 1, 2019
"Betrayal of our entire human family" is what we're facing apparently, says Guterres. But oops, there's this:
A British yacht skipper's flight to the US to help Greta Thunberg sail to Portugal has produced the same amount of carbon emissions the voyage hoped to save.

Nikki Henderson, 26, flew to the US from Britain to sail 48-foot catamaran the La Vagabonde… The journey was meant to save approximately two or three tons of carbon dioxide emissions.

But Ms Henderson's flight from Britain to the US likely produced the same amount of emissions the journey hoped to save, countering Ms Thunberg's mission, The Times reports.
"As #COP25 has officially been moved from Santiago to Madrid I'll need some help," Thunberg tweeted last month when it became apparent she was in the wrong place. "Now I need to find a way to cross the Atlantic in November… If anyone could help me find transport I would be so grateful."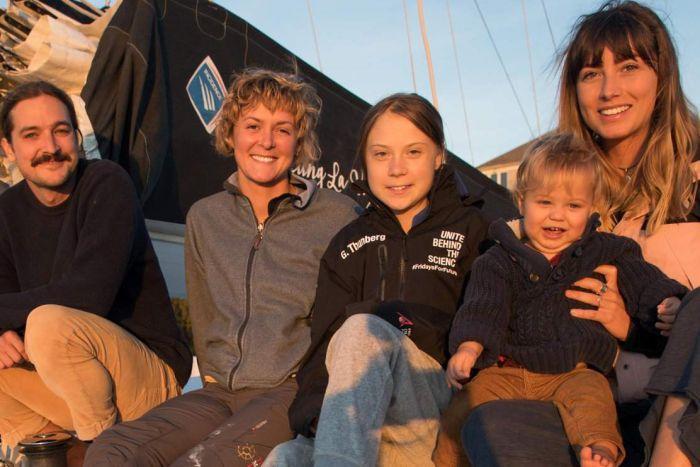 But just like the last few summits the conference involving top officials from 197 countries, which aims to drastically cut emissions through passage of agreed upon targets, will likely be big on hyper sensational "the world is ending!" alarmism and light on agreements to 'reverse course' etc. 
This is especially given the political and economic situation marked by ongoing mass protests and upheavals in some dozen countries from Chile to Peru to Catalonia to Paris (Yellow Vests) to Lebanon to Hong Kong to Iraq and more. Given that in terms of the long view the West has in reality barely recovered from the crash of 2008, now is a worse and more fragile time than ever for politicians to attempt to shove down radical green initiatives on their populations. 
Meanwhile, this doesn't mean pressure won't continue to build for the US to stay the course on dubious and politically costly efforts like the Paris Agreement. On Monday it was announced that:
Google has joined with 70 other companies and union leaders to call on the US to stay in the Paris Agreement. The letter was signed by the CEOs of Google, Mastercard, Salesforce, Aon, Tata Sons, Disney, Bank of America, Tesla, Microsoft, Adobe, IBM, Goldman Sachs, Verizon and Corning, among many others, and marks the start of the 25th annual United Nations Climate Change Conference.
But as one environmental journalist and author observes, this will likely not get far beyond virtue signaling and moralistic threats and condemnation for those not on board, like the Trump White House.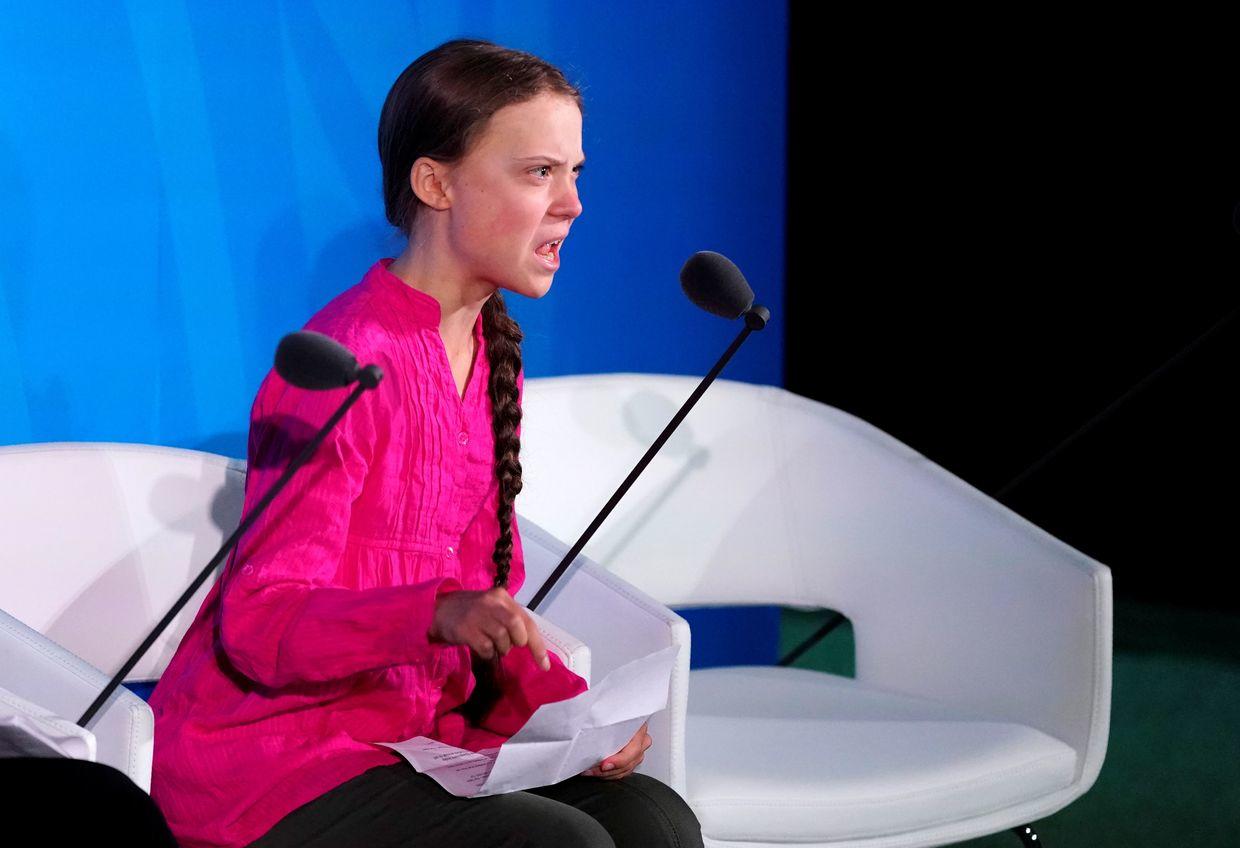 "There were two main problems with the Paris Agreement," writes Rob Lyons. "First, there is no international mechanism to enforce the targets that countries declare. Beyond domestic laws and 'peer pressure' from other countries, there is no penalty for failure."
Indeed Guterres admitted as much in his opening remarks: "What is still lacking is political will. Political will to put a price on carbon. Political will to stop subsidies on fossil fuels," the UN chief said.
Hence the importance of adding the fixture of an emotionally manipulative autistic child's voice which can induce the appropriate level of fear, dread and 'panic' over the 'climate emergency' that will imminently usher in The End.