After reporting its biggest quarterly loss since 2009 (driven by losses tied to the implosion of Archegos that were greater than the $2 billion the Japanese bank first reported a month ago) Nomura has decided to suspend or shuffle around several senior employees, including its head of risk.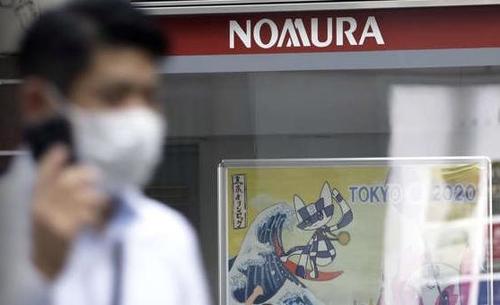 The firings follow a similar string of high-level firings by Credit Suisse, which included Lara Warner, the bank's risk chief and one of the most-senior female executives at a bulge-bracket investment bank. Though, to be sure, Credit Suisse had bigger exposure to Archegos, and suffered bigger losses, which is perhaps why Nomura is going easier on its employees, refraining from the same mass-firing authorized by Credit Suisse CEO Thomas Gottstein and his board.
More details on the suspensions and firings can be found below courtesy of Bloomberg:
Dougal Brech, global head of the prime-brokerage division that caters to hedge funds, has been suspended along with U.S. prime head Joshua Kurek and co-head of global equities Michael Caperonis, people familiar with the matter said. Douglas Lyons, global head of credit risk, will stay at the Tokyo-based firm but will be replaced by Patrick McGarry, said the people, who requested anonymity as the details aren't public.

Nomura is among several global banks shaken by transactions with Archegos, an obscure investment firm set up to manage the fortune of trader Bill Hwang. Japan's biggest brokerage, which lost some $2.9 billion on its dealings with Archegos, has hired external lawyers to conduct a "comprehensive, impartial review," according to a presentation to investors Tuesday, and appointed a new head of its U.S. subsidiary earlier this week.

The Financial Times reported Brech's suspension earlier. Aoife Reynolds, a spokeswoman for Nomura in London, declined to comment. Brech also declined to comment. Caperonis, Kurek and Lyons did not respond to requests for comment via LinkedIn.
As we noted earlier, losses disclosed during the earnings reports of UBS and Nomura pushed losses tied to Archegos north of $10 billion, which is at the high end of losses anticipated by a team of JPMorgan analysts shortly after the scandal first broke.
However, as Nomura's board pushes ahead with the firings, they should be cognizant of the fact that, for CS, executive layoffs simply weren't enough to placate angry shareholders. Media reports revealed earlier this week that some of the bank's biggest shareholders are now pushing to oust the director who was in charge of the board's risk-management subcommittee.