A horrific attack inside a performing arts center in the Saudi capital of Riyadh during a live show underscores how difficult and unlikely crown prince Mohammed bin Salman's so-called liberalization campaign will be to enact, which has thus far been focused heavily on forcing integration of the sexes at public venues.
On Monday as a foreign theater troop performed in front of an audience at Riyadh's King Abdullah, a knife-wielding attacker stormed the stage and began stabbing performers. Described as an "Arab suspect," now in custody, he was able to stab three performers, two men and a woman, during the rampage before being tackled to the ground. 
"Riyadh police have arrested an Arab resident in possession of a knife after he stabbed two men and a woman, who were members of a theatre group," al-Ekhbariya state television reported. 
State media also said the wounded are currently in stable condition at a local hospital. The horrific incident was caught on camera by someone in the audience and subsequently went viral after being posted online. 
Video captured the moment chaos erupted as the attacker appeared behind the performers during the live show:
Video of attacker stabbing at least 3 foreign performers at king Abdallah Gardens open theatre in #Riyadh #SaudiArabia pic.twitter.com/0Xei3OLbn4

— Elijah J. Magnier (@ejmalrai) November 11, 2019
The King Abdullah park, scene of the attack, is currently hosting its two-month long "Riyadh Season" entertainment festival, part of the kingdom's broader initiative to open up to tourism and the arts, and to diversify its economy away from oil in the long run as laid out in MbS' 'Vision 2030' initiative. 
However, even after women were recently given the right to drive based on some restrictions, and some public arts venues began to experiment with allowing men and women to attend events together, the hardline Islamist clerical establishment remains powerful as ever, and top clerics have preached against such liberalization policies.
Over the past two years Saudi authorities have also arrested multiple womens' rights activists, accusing them of sowing discord in cooperation with foreign entities, with international monitors describing torture and executions of protest leaders.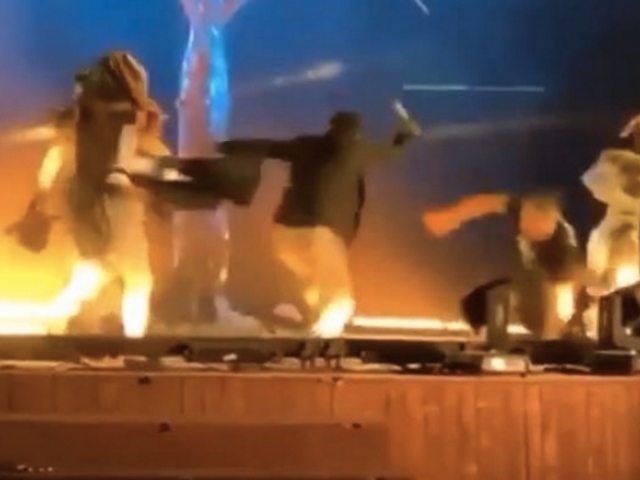 Saudi analyst Ali Shihabi was quoted in The Guardian as saying, "The risk of this sort of attack against the recent introduction of public entertainment, which many clerics have been inciting against, is a key reason (the government) has pursued a zero tolerance policy towards their public attacks against change and reform."
This has reportedly included the arrest of a leading cleric, Omar al-Muqbil, who recently accused the Saudi entertainment authority of "erasing Saudi society's original identity" by pushing more progressive events and concerts in line with the West, including recent performances inside the kingdom by Janet Jackson, rapper 50 Cent, and even invitations to such risqué performers as Nicki Minaj, who later backed out of a scheduled concert.