Have Turkey's floodgates begun to open? For months now the question of what to do with foreign jihadists which flooded Syria over the course of the eight-year long war has been intensely debated. President Erdogan has shocked European officials by repeatedly threatening to unleash them along with some three million Syrian refugees on Europe if his 'Operation Peace Spring' does not gain support, and if the EU rejects his 'safe zone' offer. 
But as of Monday Turkish officials announced plans to begin sending hundreds of the some 1200 plus ISIS detainees and other jihadists it has in its custody back to Europe, saying Turkey "is not a hotel for jihadists" — to quote an Interior Ministry statement from last week. 
"Turkey deported three foreign jihadists on Monday, with more than 20 Europeans including French and Germans in the process of being expelled to their countries of origin," the AFP reported. This after Turkish officials have repeatedly lashed out at European capitals for refusing to repatriate their citizens caught fighting for ISIS.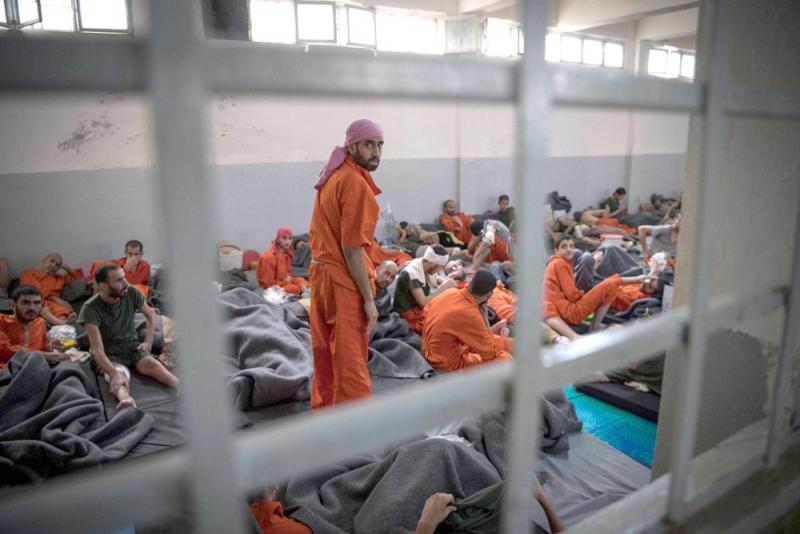 The AFP also reported a "foreign terrorist fighter" from the United States has also been expelled along with others from Germany and Denmark. More are expected to follow in the coming days, amid reports that most are from France. 
The reaction of a number of European countries, including Britain, has been to strip suspected terrorists of their citizenship, leaving them as stateless and thus unable to be repatriated to their country of origin.
President Trump previously expressed a desire for the Europeans to deal with their fighters, many of which are still in US-SDF custody in northeast Syria. "The US does not want to watch as these ISIS fighters permeate Europe, which is where they are expected to go…" the president said earlier this year. 
….The U.S. does not want to watch as these ISIS fighters permeate Europe, which is where they are expected to go. We do so much, and spend so much – Time for others to step up and do the job that they are so capable of doing. We are pulling back after 100% Caliphate victory!

— Donald J. Trump (@realDonaldTrump) February 17, 2019
Crucially, President Erdogan in a speech Tuesday contextualized the new transfer of ISIS detainees as a punitive action against Europe, per The Guardian:
"You should revise your stance towards Turkey, which at the moment holds so many Isis members in prison and at the same time controls those in Syria," Erdoğan told European countries in remarks to reporters in Ankara on Tuesday.

"These gates will open and these Isis members who have started to be sent to you will continue to be sent. Then you can take care of your own problem."
Interior Minister Suleyman Soylu put the Europeans on notice last Friday, saying provocatively "There is no need to try to escape from it, we will send them back to you. Deal with them how you want," and further that "Turkey is not a hotel for Daesh members."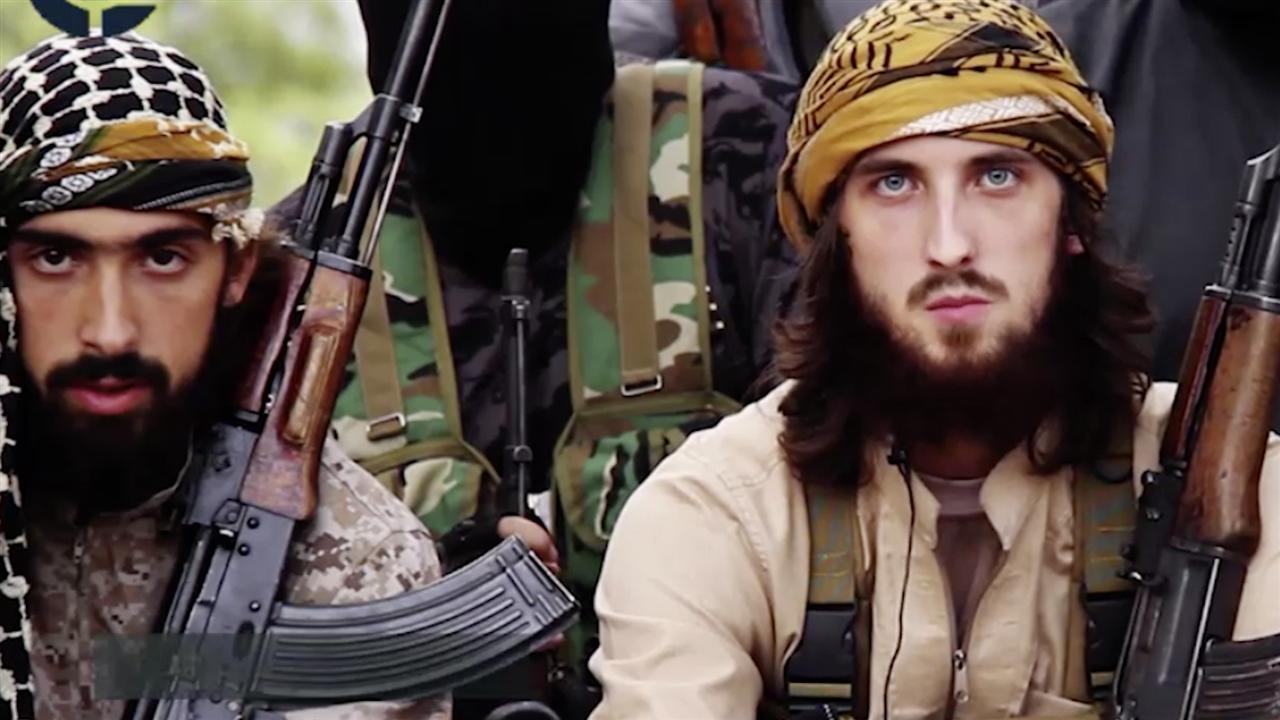 He also revealed Turkish forces had recently captured nearly 300 more ISIS terrorists during operations in northern Syria, where mass prison breaks have been reported amid the fighting, and as Kurdish-led SDF fighters are forced to abandon their posts at make-shift prisons and refugee camps with known ISIS family members in them. 
Though the Islamic State has been driven underground at this point, its media wings have recently put out a series of statements threatening Europe and the US with terror attacks, including calling on followers to start wildfires and other acts of destruction, as one new message said last week in follow-up to others.