A massive earthquake has just struck off the coast of Indonesia, recorded at 7.4 magnitude and 62 km deep, according to the US Geological Survey.
It was registered in the Molucca Sea, about just over 130km northwest of the Indonesian island of Ternate, at 4:18pm local time on Thursday. Indonesian authorities have issued a tsunami alert. 
Islanders who were over 150km from the epicenter in some cases reported feeling "very strong shaking". Some regional reports are citing it as a 7.1 – regardless it's anything reaching seven is very powerful.
The Pacific Tsunami Warning Center (PTWC) has also issued its own tsunami threat message for all coasts within 300km of the epicenter, which could impact a multiple Indonesian islands withing the next hours. 
The emergency alert message for the region reads as follows:
Months ago in July a 6.9 earthquake rocked the same area, but there were no significant reports of tsunami activity, and a prior 6.3 magnitude quake hit the island of Ternate in March.
The 2004 Indian Ocean earthquake and tsunami, known as the Boxing Day Tsunami, had registered at a magnitude of between 9.1 and 9.3, sending waves as high as 30 meters crashing into surrounding countries, killing over 227,000 people in 14 countries, making it the deadliest such event in recorded history.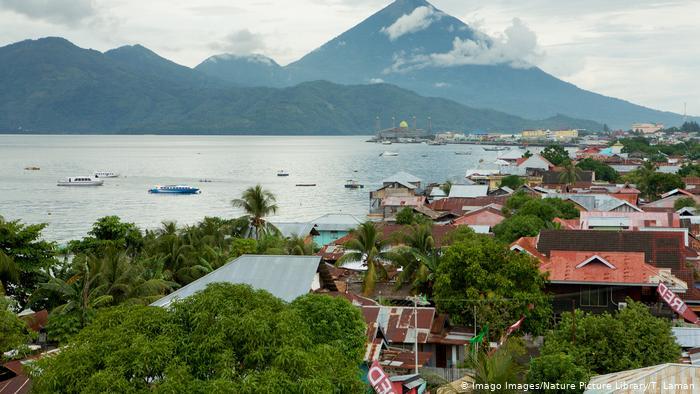 Since then there have been persistent fears of another "big one" when earthquakes strike regional waters. 
developing…