In a rare victory for feminists and boob-fans alike, the city of Barcelona, Spain has ruled that women can swim topless in any of its municipal indoor or outdoor pools due to laws over 'gender dress' – ruling that it would be sex discrimination to force them to cover up.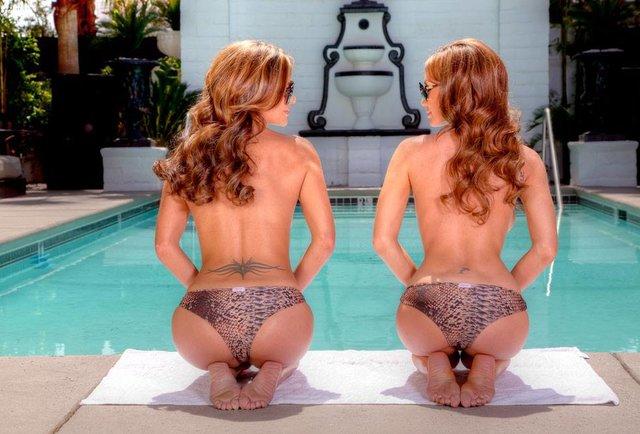 The decision was reached after a complaint was lodged by the campaign group "Mugrons Lliures" of Catalonia, according to the Daily Mail which has kept us abreast of the situation. 
Protesters claimed one woman was told to cover up and wear both parts of her bikini but said this was against the law. City leaders have now agreed.

The authority has ruled that the pools of Barcelona must not discriminate if a woman wants to swim topless because men do the same and they cannot differentiate between bikini bottoms and swimming trunks.

The council has sent a reminder to all sports centres from the Office for Non-Discrimination (OND) reminding them that 'topless' must be allowed in all its spaces, because not doing so would represent a 'discriminatory' practice when setting dress standards based on gender. –Daily Mail
According to Deputy Mayor Janet Sanz, topless swimming has never been banned in municipal swimming pools, and the Office for Non-Discrimination has simply reminded the pools that it's OK to for women swim with their tits out. 
"All women who want to do it 'topless' can do it," said Sanz, adding "The Mugrons Lliures entity presented a complaint to the OND, which argued that the regulations that regulate clothing based on gender are discriminatory, so it recommends that municipal centres with swimming pools withdraw any regulations that prohibit the 'topless' in their spaces." 
According to Mugrons Lliures, one or more municipal pools had implemented restrictions on bathing attire (or lack thereof). Now, any pool which doesn't comply could face a fine. 
The organization – which complained last year about the discrimination – announced that it was pleased with the outcome in Barcelona, and expects the rules to apply countrywide. 
No wonder people from Sharia countries are seeking Asylum in Europe…