House Democrats have teed up their next 'gotcha' that will surely bring down Trump; a US official overheard a phone call between the president and his top diplomat in Europe in which Trump was told that the president of Ukraine "loves your ass" – after which Trump, whose voice carries, asked "So he's gonna do the investigation?"
Pack it up boys, Trump's done!
Overheard by US Embassy in Ukraine official David Holmes, the alleged conversation took place just one day after the infamous July 25 phone call at the heart of the impeachment, in which President Trump politely asked Zelensky to investigate the Bidens and political matters relating to the 2016 US election.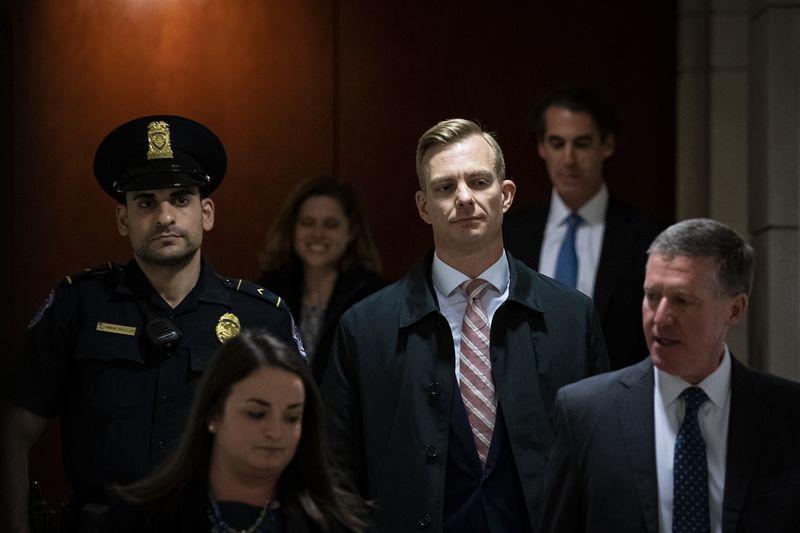 What's more, Holmes salts the geopolitical wound – suggesting Trump is simply grabbing Ukraine by the pussy and doesn't actually care about the country.
According to Holmes, Sondland replied "he's gonna do it," adding that Zelenskiy will do "anything you ask him to."

Holmes said he later asked Sondland if the president cared about Ukraine, and Sondland said Trump did not "give a s— about Ukraine."

"I asked why not, and Ambassador Sondland stated that the president only cares about 'big stuff,'" Holmes testified, according to the document posted by CNN. "I noted that there was 'big stuff' going on in Ukraine, like a war with Russia, and Ambassador Sondland replied that he meant 'big stuff' that benefits the president, like the 'Biden investigation."' –Bloomberg
Hear that Volodomyr?
Holmes told House Investigators this latest tidbit of 'damning hearsay' in a closed-door session Friday (which was promptly leaked). Now, the State Department employee is now set to peddle this latest scandal du jour in public testimony next week.
Why is it a "gotcha?" According to Bloomberg the conversation, held in an open-air restaurant on an unsecured phone (another gotcha) – "could yield the most direct evidence yet that the president himself pressured a foreign power to conduct politically motivated investigations."
This, despite an actual transcript of the phone call revealing no such 'pressure,' and Zelensky publicly saying the same. And now we learn Zelensky 'loves Trump's ass,' which would suggest Trump wouldn't have to apply pressure at all.
As Democrats continue to frame Trump's investigation requests as impeachable election meddling – a 'high crime and misdemeanor' – nobody seems to care about getting to the bottom of what the Bidens did in Ukraine.